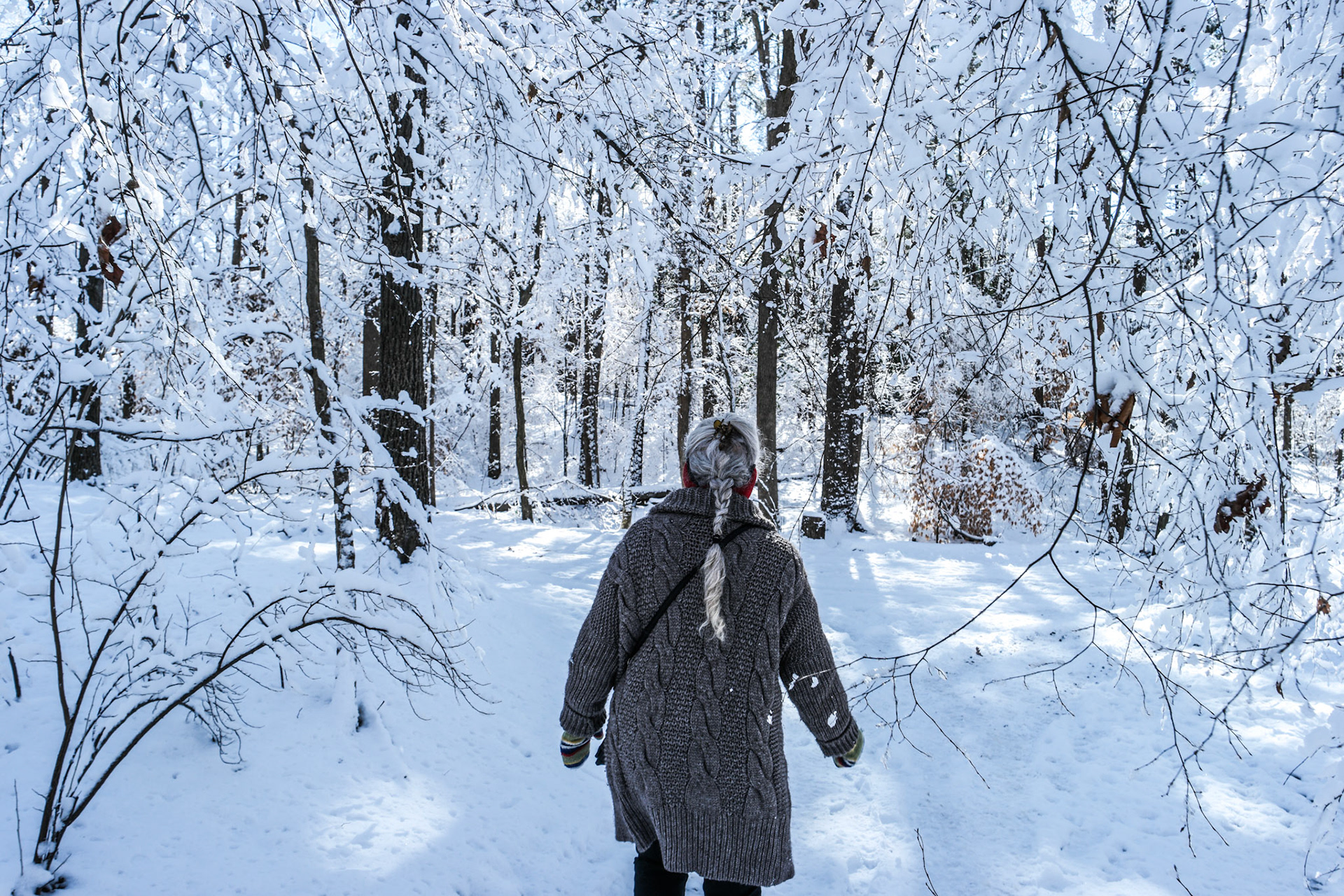 SOMETHING ABOUT SNOW MAKES THE CITY QUIET
Apparently I'm a poetry fan. I couldn't stand the stuff in high school, and even couldn't even understand it in college. But something about our hike today made me revisit poetry. It's something about nature I guess making me look toward tidy bits of language that really encompass an experience without all verbiage. Maybe I've been listening to more folk music than usual, or call it aging gracefully, but when mom and I returned home all rosy cheeked and exhilarated, I sat down immediately to find a poem about snow. It was just the only way to describe it I thought to myself. No song is quite right, now anecdote, no bland retelling. This needs fucking poetry. Thats how amazing it was, I knew I needed to grasp for something smarter then me to even dissect it myself.
It was there on the first search, one I had remembered from college but couldn't remember the author's name. With absolutely no more a do.
Stopping by Woods on a Snowy Evening – Robert Frost
Whose woods these are I think I know.
His house is in the village though;
He will not see me stopping here
To watch his woods fill up with snow.
My little horse must think it queer
To stop without a farmhouse near
Between the woods and frozen lake
The darkest evening of the year.
He gives his harness bells a shake
To ask if there is some mistake.
The only other sound's the sweep
Of easy wind and downy flake.
The woods are lovely, dark and deep,
But I have promises to keep,
And miles to go before I sleep,
And miles to go before I sleep.